團隊介紹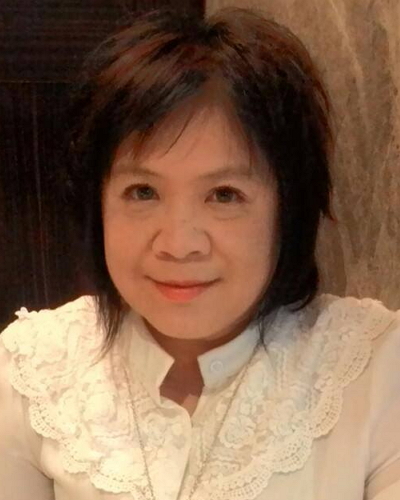 Ashley Lo
Chief Multinational Corporation Legal Counsel
China Lawyer qualification
---
Ms. Lo is especially experienced with various legal affairs of multinational corporation. Legal affairs from internal legal knowledge promotion training, Chinese or English contract operations, contract management, multinational (in particular, Taiwan/China/United States) lawsuits handling, solutionas and strategies working out, execution of multinational investment preference, merger and acquisition, share purchase, international joint venture projects, account receivable solutions, reconstruction or liquidation procedure, corporate governance, IPO or overseas financing affairs, contract or trade dispute handling, etc. She can assist clients dealing all kinds of intellectual property affairs, including prosecution, cancellation, infringement, licensing, assignment and negotiation strategies planning and executing.

She serves/served clients coming from various fields, especially, electrommunication industry, electro-optical industry, computer system integration services industry, biotechnology and medical industry, and computers, peripheral equipment manufacturing industry, etc.

She had successfully executed a reorganization plan of a listed company in Taiwan. Besides the headquarter in Taiwan, she also handled affairs such as the share purchase, debt settlement, assets disposal, and bankruptcy of branch companies at China, Europe and America, etc. She, as an in-house counsel, planed and negotiated with China authorities about investment preferences and compensations in China which finally established an investment MOU. She also participated, planned and executed legal affairs regarding construction of joint venture found by the company she served with another corporate group.

She represented her company to settle and negotiate contracts with international corporation from America, Japan and Korean such as Apple, Sharp, ViewSonic, NEC, Konik/Konica, Fujitsu, Philip, Siemens and Samsung, and secured account receivable of over 2.2 million U.S. dollars. She also represented her company to successfully reduce lawsuit lost from original sued 25 million U.S. dollars during civil action finally settled down to 0.3 billion U.S. dollars.

She had planed, promoted and implemented "R&D idea proposal and patent awards" incentive system in company, and handled infringement lawsuits regarding patent and trademark at Taiwan, America and Europe. Recently, she successfully out-licensed several U.S. patents represented her company which makes her company earn over 500 thousand U.S. dollars profits, and significantly reduced patent royalty by negotiation with Japan patent licensor.
---
Education
Intellectual Property Management College, Hong Kong Polytechnic University (1994~1996)

Bachelor of Law (LL.B.), Department of Law, Soochow University (1989~1994)

Bachelor of Business (B.Bus), National Taipei College of Business (1989)
Major Expertise
Joint Venture Project

M&A Project

Share Purchase Project

Intellectual Property Right Affairs/Know-How Licenses

Turn-Key License

Contract Operations

Trading Dispute Solution

Account Receivable Solution, Management and Prevention

Advise and/or Implement IPR Systematization for Enterprise

China Law Affairs
Professional Experiences
General Counsel and Legal Manager, Behavior Tech. Computer Co., Ltd. (2011~now)

Group General Counsel, Standard Chem. & Pharm. Co., Ltd. (2010~2011)

General Counsel and Legal Manager, Holux Technology, Inc. (2005~2010)

General Counsel and Senior Legal Manager, AmTRAN Technology Co., Ltd. (2001~2004)

General Counsel and Assist Legal Manage, INVENTEC GROUP - Inventec Multimedia Technology Corporation (2000~2001)

Senior Legal Specialist at President Office, Advanced-Connectek Inc. (1997~2000)

Counsel Training, Linklaters LLP. Hong Kong (1996)
Awards
Asia Intellectual Property Exchange Council (AIPEC) 2005~2010 Top 100 IP Legal Counsels
Overseas Adaptation
China (Shanghai, Suzhou, Beijing and Tien-Jing)

Japan (Osaka)

Malaysia (Peneng)
Publications
A Bargain or A Legal Issue ? – Talking on How the ROYALTY BEING CALCULATED (2015)

Demystifying IP Due Diligence (2016)

Brief Introduction – Recent Changes to the Company Law of PRC. (Amended during Year 2014)(2015)